Linoleum Cut Prints on Hand Made
Acid Free Indian Rag Paper
by the artist, Mark Bulwinkle
Printed by Mark Bulwinkle in 2017 his studio in Oakland, California
You may purchase a print for $50.00 with PayPal and have it mailed
to you. There are no additional charges, just fifty bucks for a signed
original Bulwinkle print just like the ones you see below. Always list the
number of the print you want to buy in PayPal. Thanks.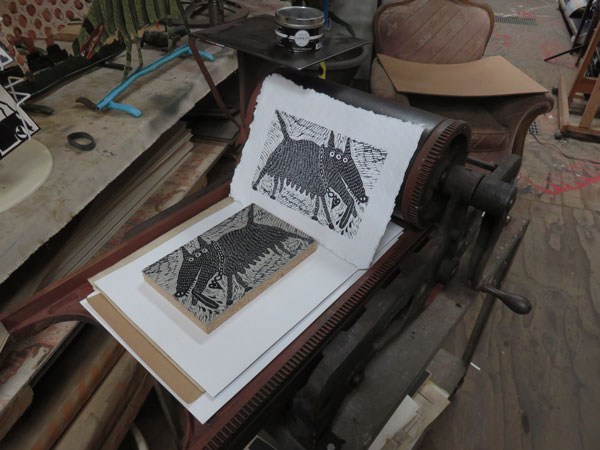 All my linoleumcut prints are created with the assistance of
Old Faithful, a late nineteenth century proof press. In every
printing shop in the world at one time you could find one
of these cast iron work horses showing the typesetter what
his hand set lead copy looked like before it might join the larger
press which created your book or daily newspaper. I rescued
this small proof press from a friend before it went to the scrap
yard. With a little oil, wire brushing, and heat applied to
all of its stiff and tired bushings, it works probably better
than when it was new. Cast iron and bronze bushings can
last a lifetime, unlike this computer... and the artist, of course.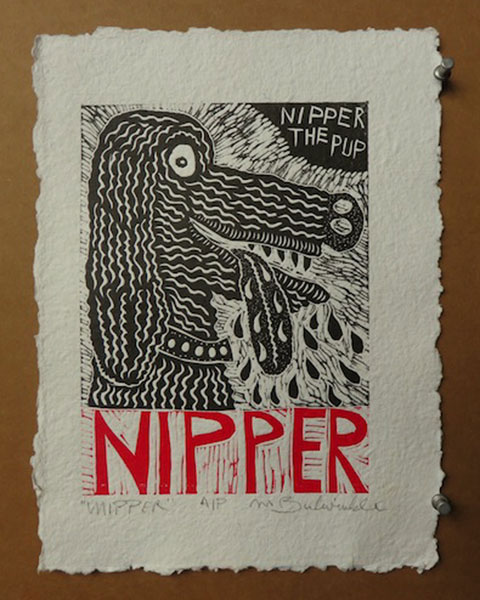 1 - "Nipper"
All prints are printed on hand made acid free rag paper
made in India. The approximate size of each piece of paper
is 9 x 12 inches. The image size is approximately 6 x 8 inches.
Each print is signed as an artist's proof in pencil by the artist,
Mark Bulwinkle. There is no edition size. Materials durability
and availability determines the number of prints created, and, of
course, how long the artist wants to keep on keeping on.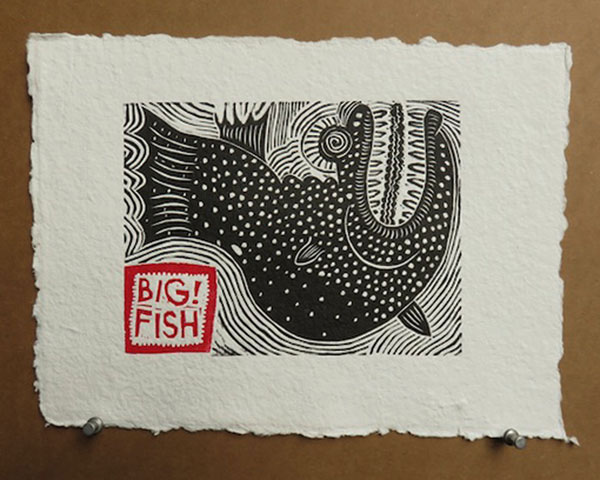 2 - "Big Fish"
3 - "Mr. Trout"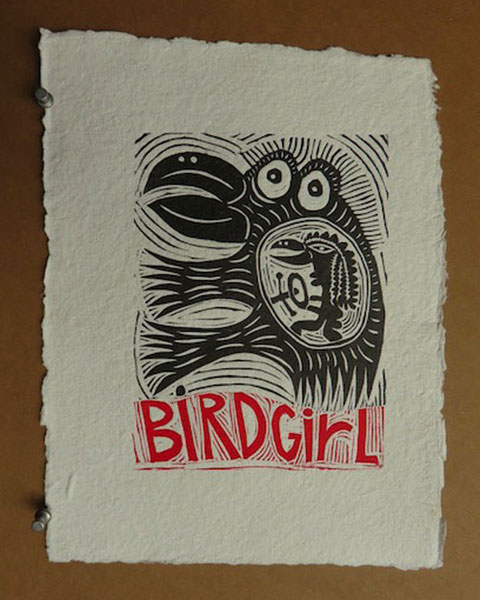 4 - "Bird Girl"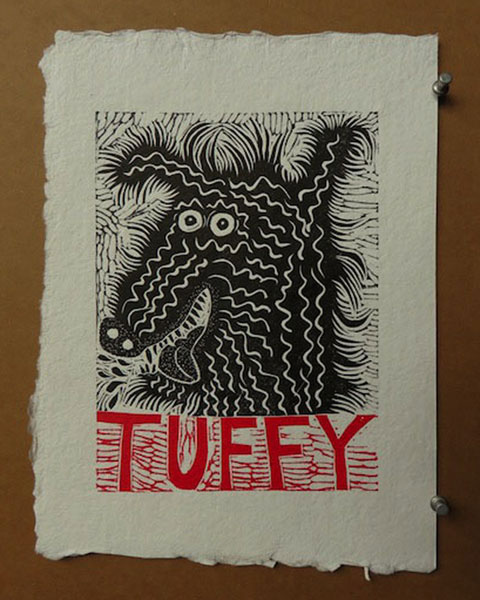 5 - "Tuffy"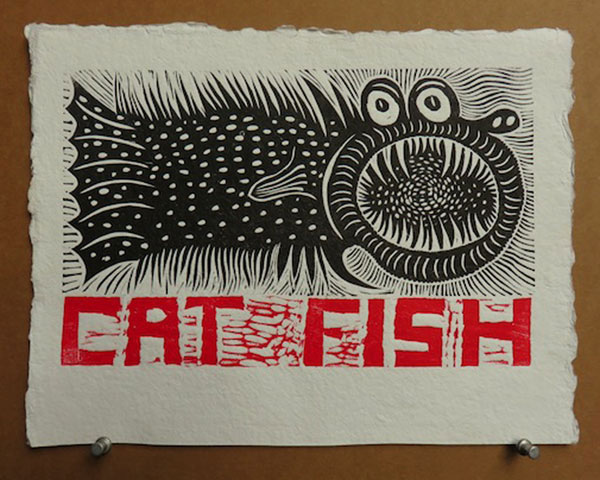 6- "Cat Fish"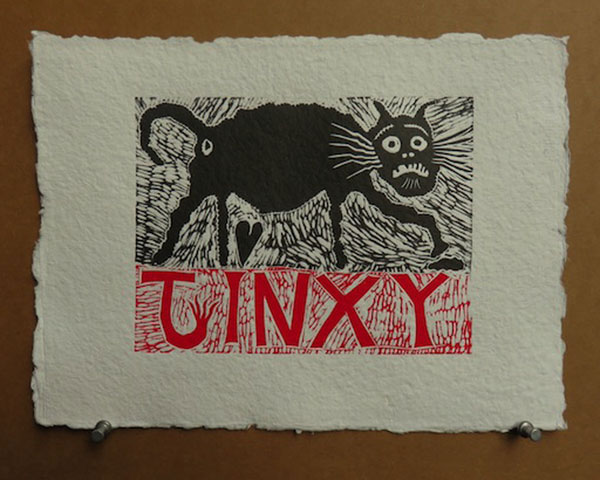 7 - "Jinxy"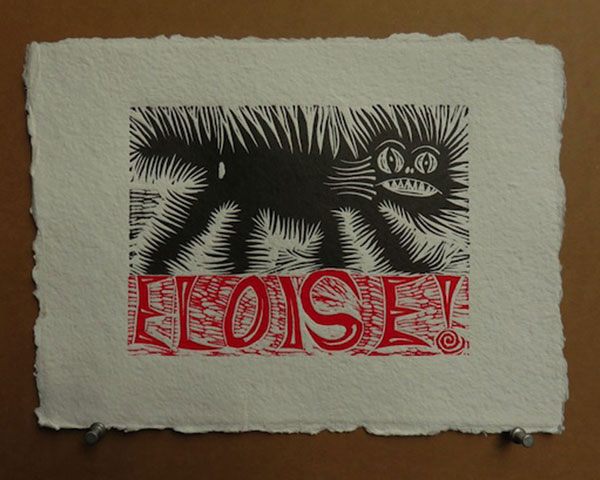 8 - "Eloise"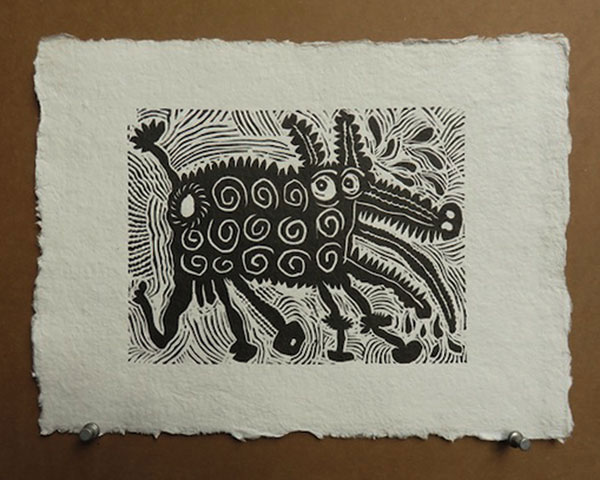 9 - "Randy"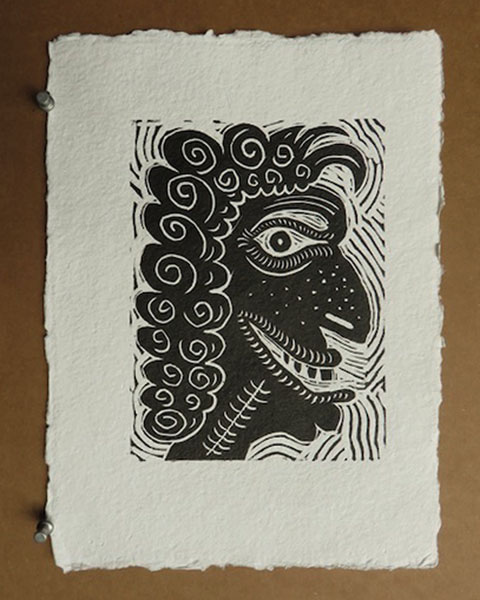 10 - "Sheila"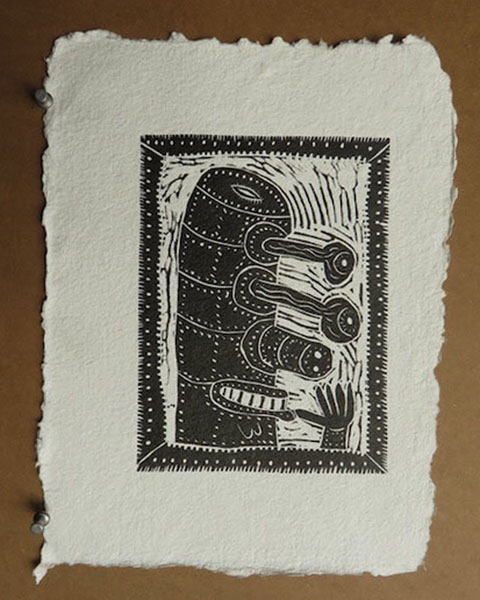 11 - "Robotto"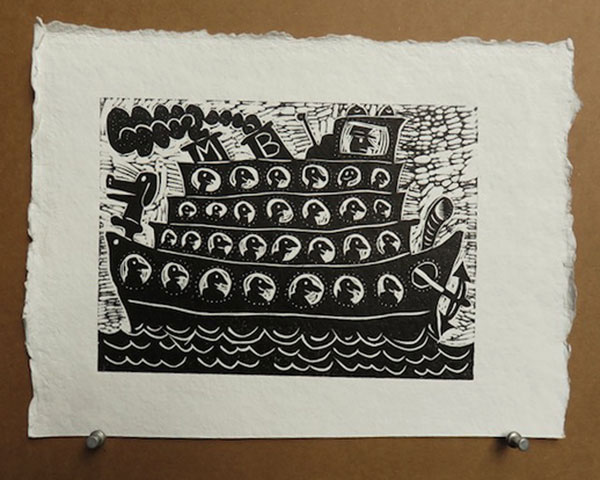 12 - "Sail Away"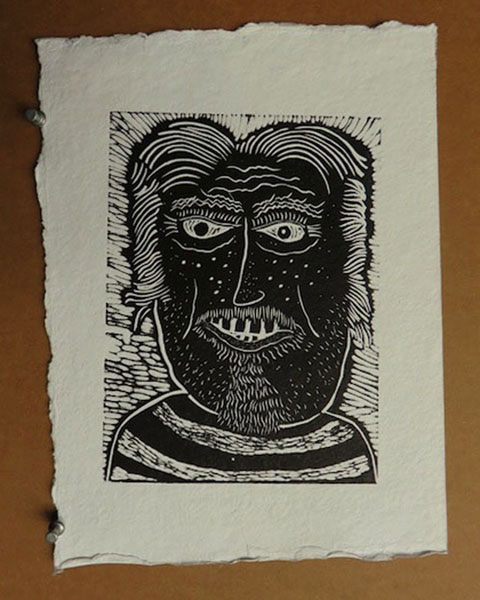 13- "Billy"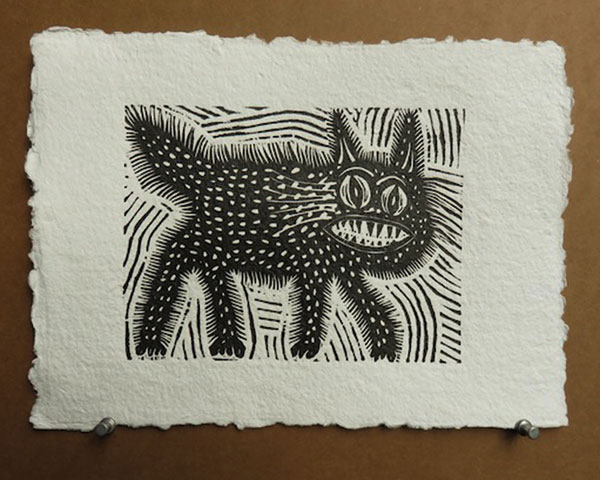 14 - "Gato"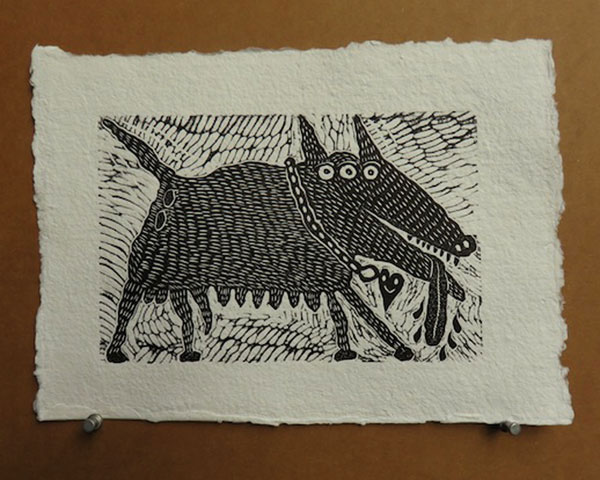 15 - "Ramona"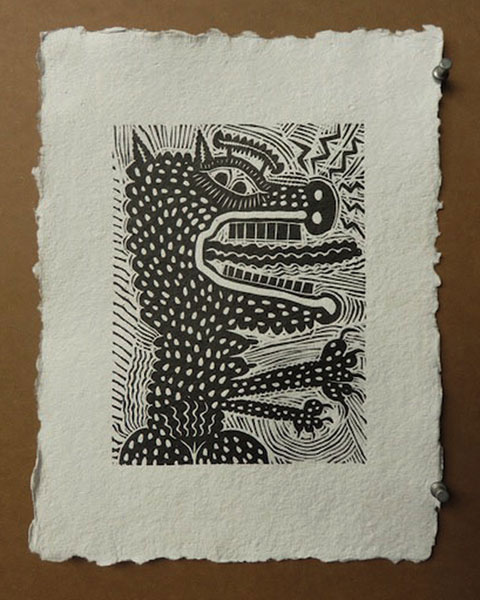 16 - "Vera"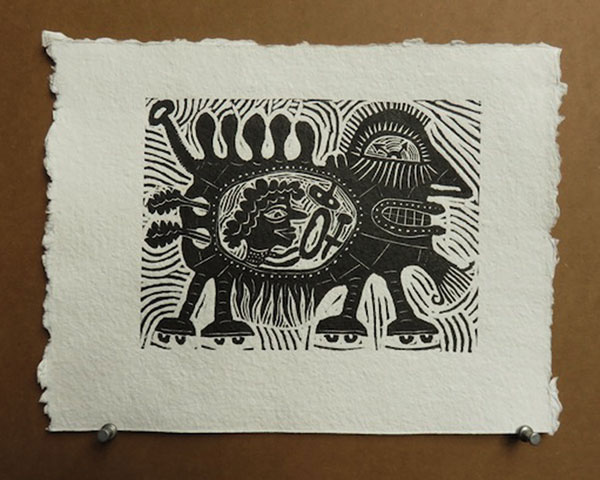 17 - "Driver Girl"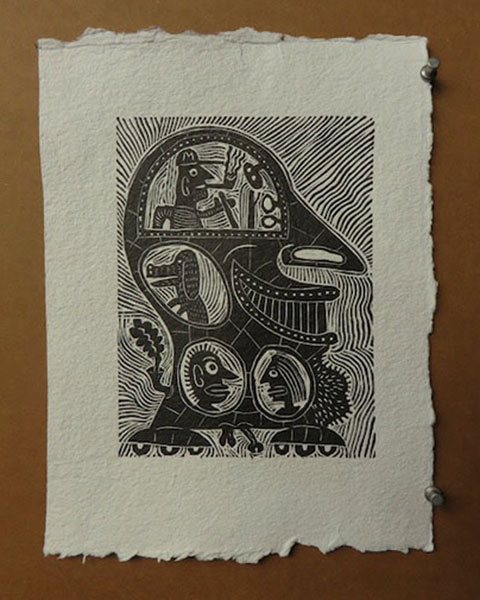 18 - "Family Man"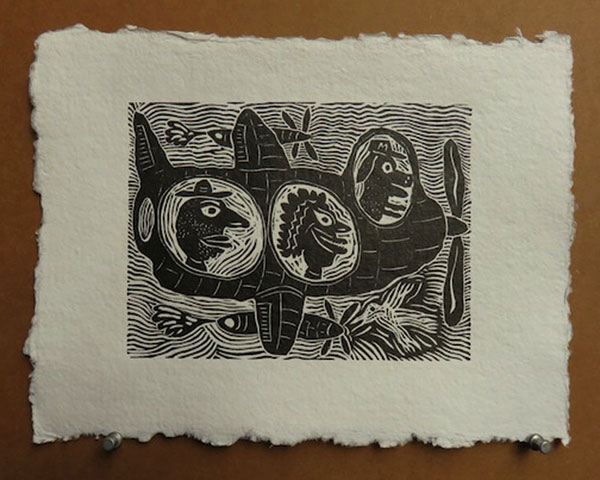 19 - "Flying"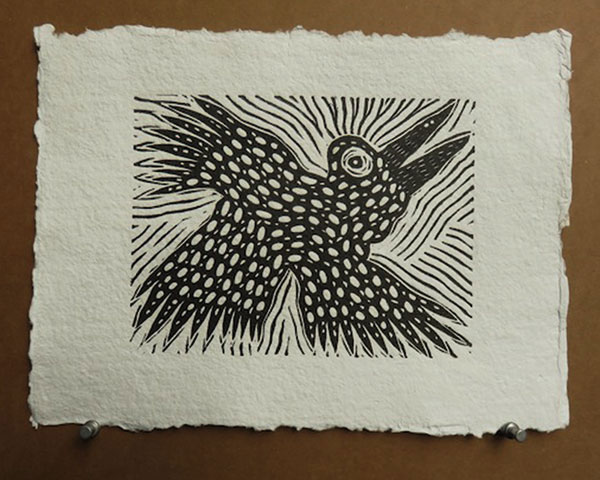 20 - "Fluttering"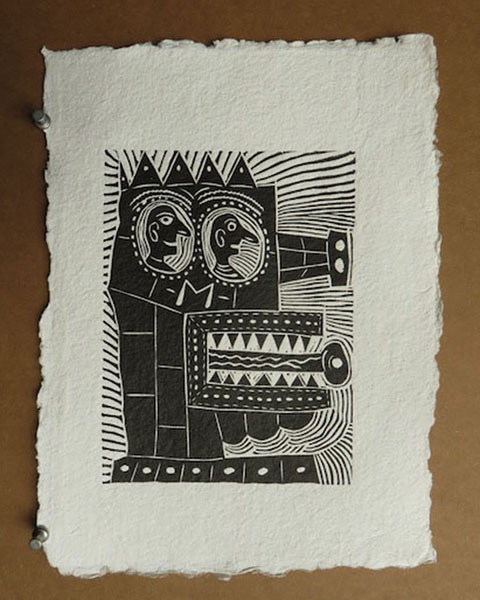 21 - "Negotiator"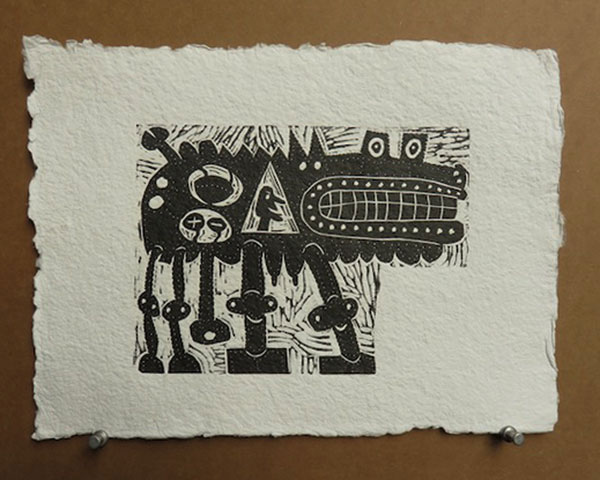 22 - "A Man's Man"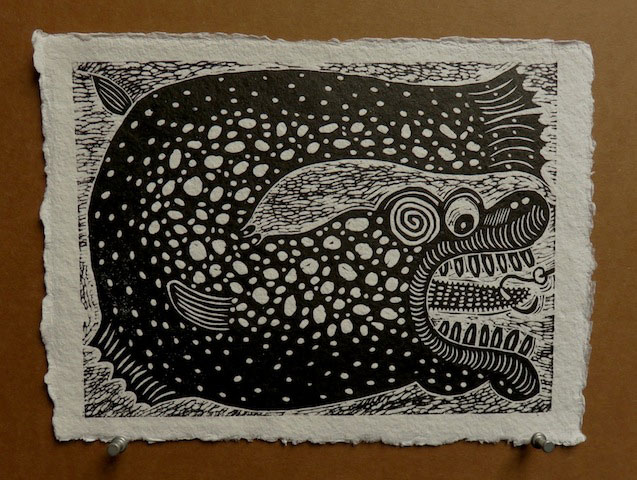 23 -"Hooked"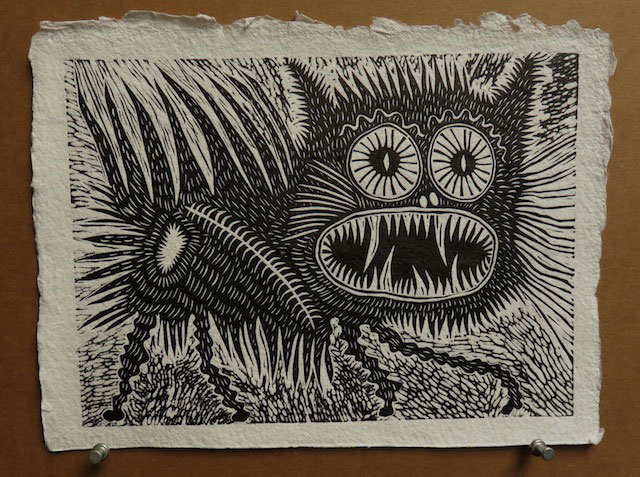 24 - "Battle Cat"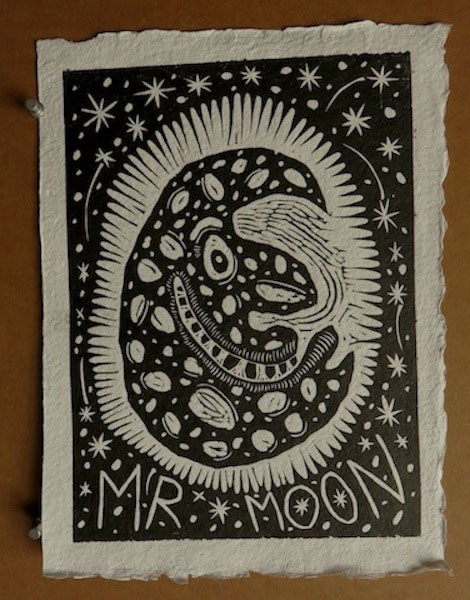 25 - "Mr. Moon"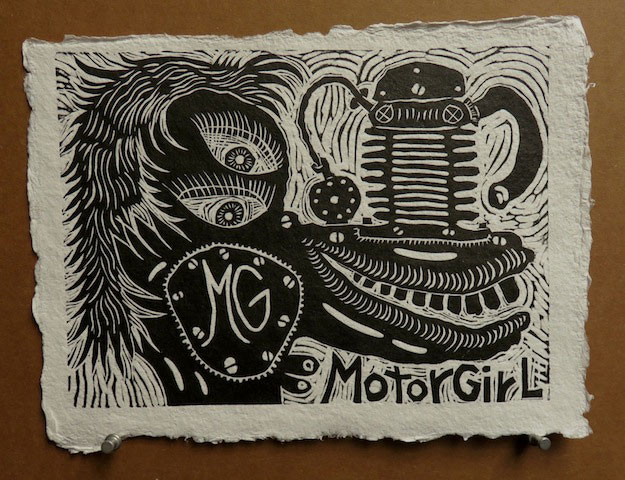 26 - "Motor Girl"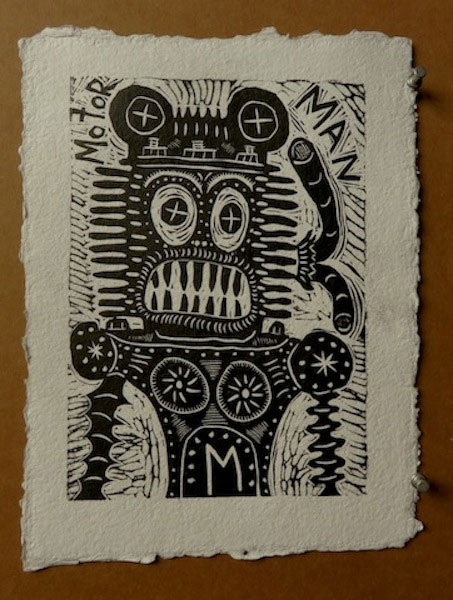 27 - "Motor Man"